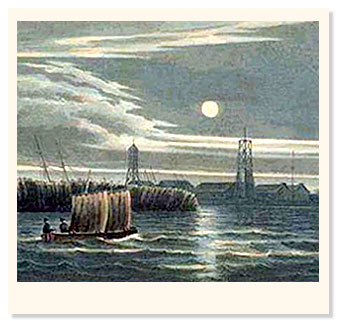 Wicked River
♦♦♦
The Mississippi When it Last Ran Wild.
A riveting narrative look at one of the most colorful, dangerous, and peculiar places in America's historical landscape: the strange, wonderful, and mysterious Mississippi River of the 19th century.
Beginning in the early 1800s and climaxing with the siege of Vicksburg, Wicked River takes us back to a time before the Mississippi was dredged into a shipping channel, and before Mark Twain romanticized it into myth. Drawing on an array of unique, suspenseful, and bizarre first-hand accounts, Lee Sandlin brings to life a place where river pirates brush elbows with future presidents and religious visionaries share passage with thieves; a world unto itself, where every night, near the levees of the big river towns, hundreds of boats gather to form huge dusk-to-dawn cities dedicated to music, drinking, and gambling. Here is a minute by minute account of Natchez being flattened by a tornado; the harbor in St. Louis crushed by a massive ice floe; hidden, nefarious celebrations of Mardi Gras; the sinking of the Sultana, the worst naval disaster in American history. And here is the Mississippi itself: gorgeous, perilous, unpredictable and unstoppable, lifeblood to the communities that rose and fell along its banks.
An exuberant, vivid work of Americana- at once history, culture, geography-from a writer of rare and illuminating insight and eloquence, Wicked River is a grand epic that shows a forgotten society on the edge of revolutionary change.
Pantheon Books, November 2010.